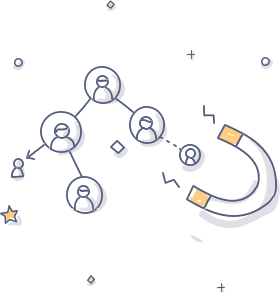 Customise your campaign lists
Zymplify allows you to quickly build customised lists from your contacts and target your campaigns to the people you want to engage with. Segment by personal profile (name, gender, location, business type etc), business characteristics, social media presences or date of last engagement, etc.

You can output lists as a .csv file or add them straight to a campaign or journey that has been customised for their customer needs. You have complete control over the management of each list – you decide what actions you want to assign to each list segment.