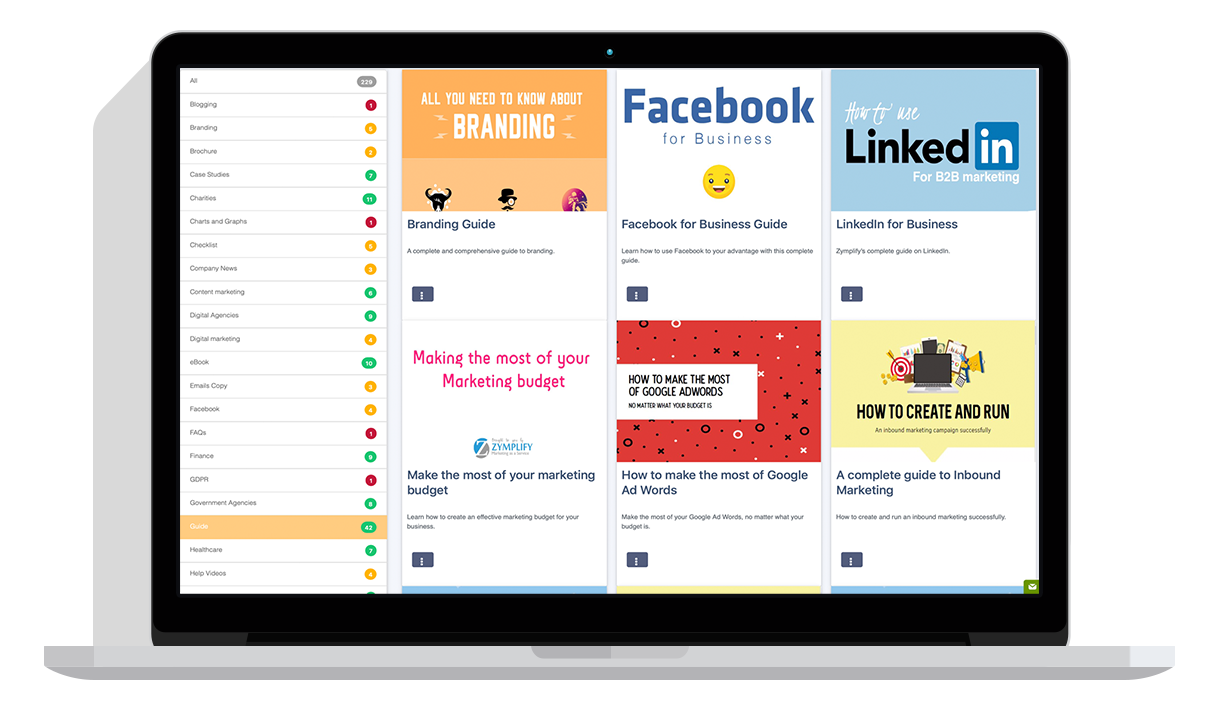 Use Zymplify's content portal to upload, organise and re-purpose content for every stage of the buyer's funnel. Your entire team will be able to see exactly what content you have, what stage of the funnel it is for and which persona it's allocated to.

The cluster tool can be used to manage your SEO and the content that you have created and planned, within each of your clusters.  Each cluster has a central topic used to organise your content around it. This visual area helps you quickly see any gaps within your clusters, so you know what content to create.

Traditional digital marketing has become less effective. Instead of a scattershot promotion of your products and services, you can provide your prospects with truly relevant content designed specifically for them.

By uploading and organising all your content in one easy-to-use area, you can let the entire team use the content portal. Every team member will be able to see what content has been created, and who they should use it for.

You can assign pieces of content to personas that you have already created at an earlier stage on the platform. Eliminate time and effort when trying to create persona specific content, by having it all in front of you, in one easy-to-use content portal.

Align with the Buyer's Journey
Like the persona creator, you can also assign a piece of content to the buyer's funnel. This way, your marketing and sales team will know when exactly to use this piece of content for their prospects. Another advantage of the content portal is that you will see exactly where your current content falls within the buyer's funnel and see where you are lacking.

In the Planner area, you can easily see the content that has been created and that is planned within each stage of your clusters. View what keywords match the content that is in development, who is assigned as an owner and the date the content is due for publishing. You can also filter the planner by status, type, date and keyword to quickly find what you need.

Organise your content with the Zymplify Content calendar. You can plan your future content creation with your marketing team in an easy to use calendar. Within the calendar, you can easily view the content that is planned, so you can quickly understand what content is due and when.