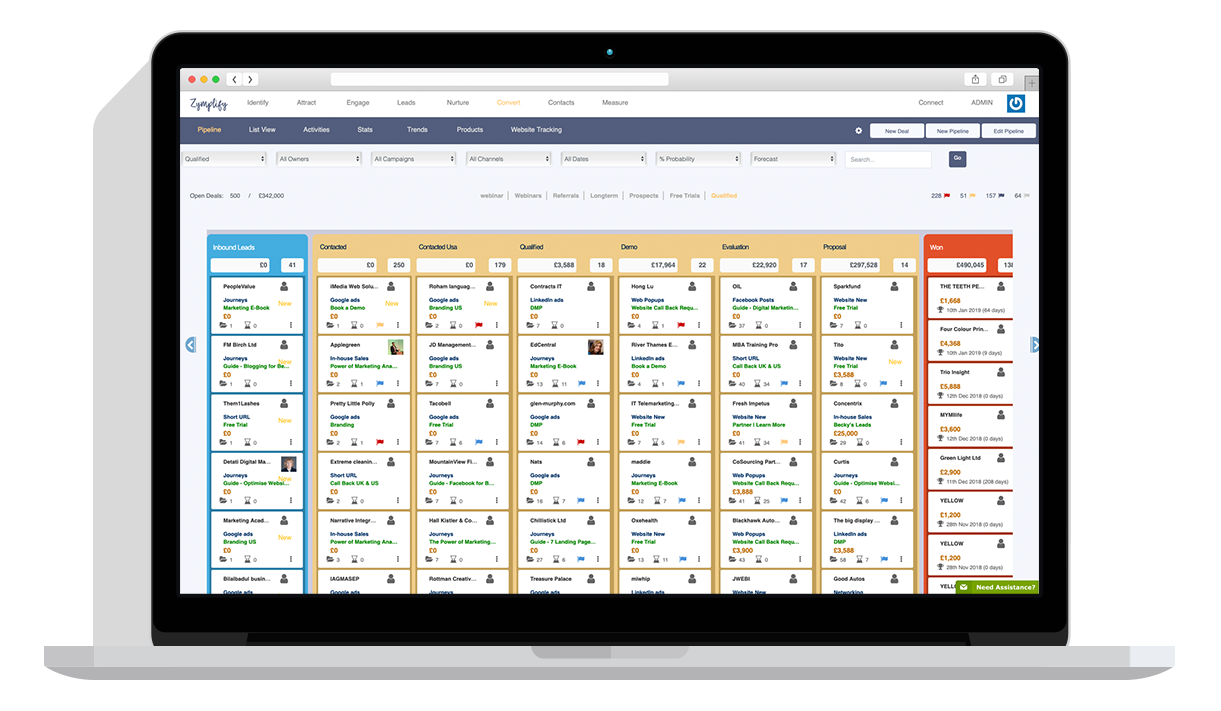 A buyers funnel allows you to identify your customers buying journey and the process they go through from first click to close. We understand that every business is different, so we give you the ability to fully customise your funnel to suit your business needs.

Building your Buyers Funnel
The purpose of Zymplify's buyers funnel feature is to illustrate the hypothetical journey a customer takes – going from someone who knows nothing about your company, to becoming your client. You will do this by creating unique and engaging content for every stage of that buyers funnel.

Review your Buyers Funnel
You want to be able to nurture your potential customers with educational and engaging content from the awareness stage right through to upsell or whichever steps you have in your customised funnel.
Understanding what content you have at each stage of the buyers funnel is so important. This helps you identify any missing areas that you may have with your content. Review graphs of the content types you have in each stage of the funnel and identify what still needs to be created.