As a marketer in 2019, you need to would help if you keep your buyer personas at the forefront of all your marketing efforts. You need to think about their problem, what solutions they are actively looking for and create content that is going to jump out at them. Engaging and exciting content will not only attract them to your site, but they will be educated and consider using your product or service to solve their problem.
Without personas, you can only guess what kind of content is attractive to your audience, which means you are more likely to revert to creating content around what YOU want and not your customer.
You need to ensure the entire team are clear on your personas and are all actively creating content around these ideal customers. Everyone must have the same vision with the same goals and objectives when documenting your personas, as it is key to keeping everyone focused on the same audience.
To get real value from your personas, you need to go beyond the demographics and create enough depth and insight to enable your team to generate ideas and target them specifically.
What is a persona?
A persona is a fictional and generalised representation of your target audience. They help us in all aspects of the business including marketing, sales and product development.
By creating a persona, you will be able to make your product/service much more attractive to potential customers in the future. They are critical to the business, and you should designate time developing them.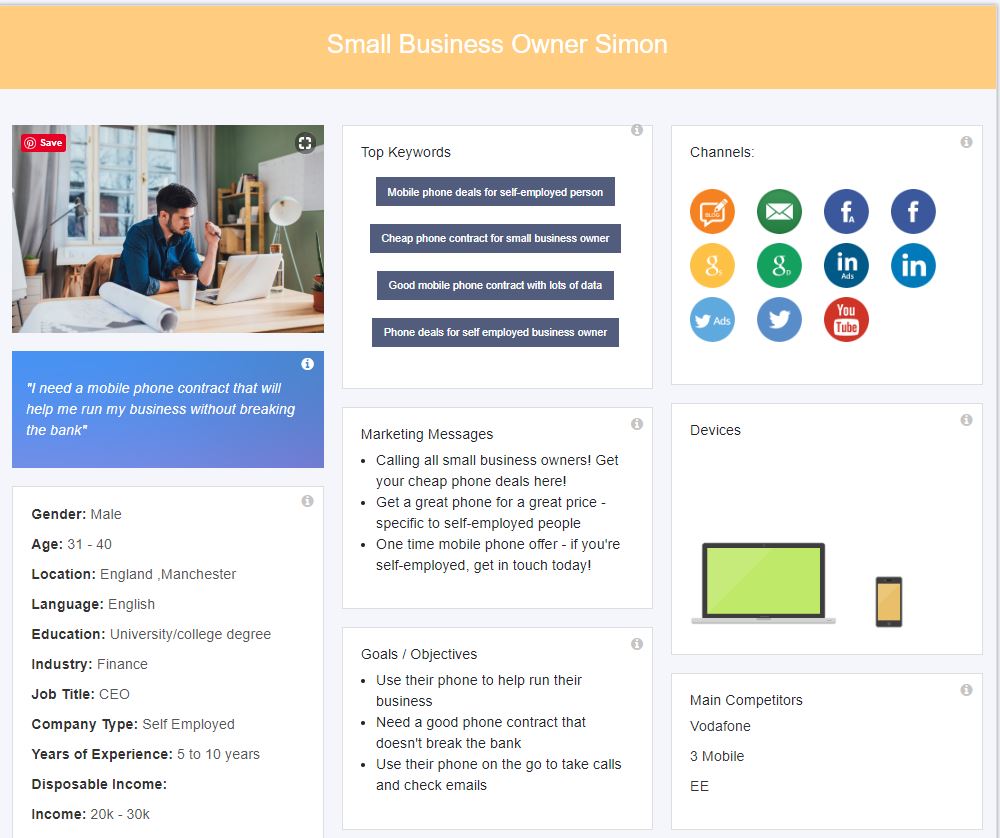 How do we create them?
Personas can be created by through research, surveys and interviews of your target audience. Look through your contacts database to discover trends about how leads consumer your content.
Ask leads to fill in relevant information when they are filling in forms on your website about company name and size. Talk to your sales team about the type of leads they are interacting with. What traits do they have in common?
Interview customers and prospects to find out what they like about your product or service.
Why do we need them?
Buyer personas help you understand your customer's needs and wants, as well as their challenges and objections. This will make it easier for you to create tailored and specific content and marketing messages that will attract their attention.
You might create 1 or 2, or as many as ten different personas which reflect your target audience. You can always develop more personas at a later stage if needed.
Here are some quick questions that you can use to create your first buyer persona, or add more detail to an already existing one: 
Personal background
Describe their demographics
Start at the beginning and paint a clear, personal picture of your target audience. Are they male or female? Where do they live? Are they married? Do they have children? How old are they? What is their household annual income?
Describe their educational background
Discover what level of education they reached and what schools/colleges/universities they studied at. Be specific.
Describe their career path
How did they get to where they are today? Are they recently graduated, or have they been working for many years? Did they climb the ladder or enter at a managerial position? Have they switched from a different industry or has their career path been traditional?
Company
What industry do they work in?
This is a broad question which looks at the overall industry your client is in. However, you need to assess where their customers are coming from as well.
What is the size of the company?
Define the industry size, the number of employees and other specific details. This will help you when you're building the fields for your landing page forms.
What is their job role? Title? Position?
How long have they been in this position? Whom do they report to? Also, who reports to them? If your persona is a B2B company, this information is essential because you will need to know if your persona is at a managerial or director level.
What does a typical day look like?
What does their working day look like? How long do they spend at work? Do they sit in an office all day or are they out and about?
What do they do when they get home from work? What do they do at the weekend? Get personal with this question and get to know what your persona likes to do.
What is their skill set and what is required for their job?
What skills are required for them to do their job? How good are they at these skills? Where did they learn them – a course or did they learn on the job?
How do you learn new information about their job?
If you are going to market to this persona, you must understand how they consume new information. Are they involved in online courses or do they prefer to learn in-person? If they are online do they visit social media sites for work purposes, or do they use search engines?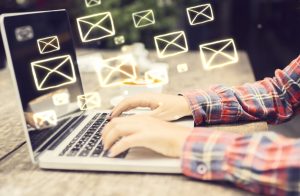 Challenges
What are their most significant problems?
You are trying to solve a problem for this persona, so you need to understand fully what that problem is and how it affects their daily life. Go into detail and think about how this problem would make them feel.
Come up with a few real quotes you can imagine this persona would say about this problem, such as 'I need to expand my marketing team, but I don't have the time or staff to do so.'
Free time
What are your hobbies and interests?
Do they have any special interests outside of work? Are they apart of any clubs or societies? If they have a partner or a family, are they involved in any clubs or organisations? By answering these questions, you'll be able to make your persona specific and have a greater understanding of what they do with their free time.
Goals
What are you responsible for?
What are their goals within their workplace? It would help if you thought about their primary and secondary objectives. By knowing what their goals are, you will know how to approach your potential customer and how to help them achieve their goals and overcome their challenges.
What does it mean to be successful in your role?
What does success mean to them? What can you do to make them look great within their job? Like the question before, by knowing this information, this will allow you to communicate effectively from both the sales and marketing team.
What publications or blogs do you read?
Do they read blogs, or do they have one of their own? Do they have a blog attached to their company's website? You will be able to understand what they like to read and what style of writing to use when approaching them.
What social networks are they signed up to?
What social media sites do they browse through during the day? Do they have an account with all of them? By knowing this, you will be able to understand how to target your audience with PPC while they are scrolling through Facebook etc.
How do they access news?
Do they still read print newspapers, or do they switch on the TV at a particular time of day to catch up on the news? Alternatively, do they go online, or use social media to get the highlights? This is another way for you to target your persona.
Shopping
How do you like to shop?
Do they like to shop in a bricks-and-mortar store or do they want to shop online? Do they make impulse decisions, or do they take their time to read reviews and consider other options? How much time do they spend with a salesperson? Would they like an in-person meeting, or would they rather conduct the sales process online or over the phone? By knowing the answer to some of these questions, you will know how to approach them as they move into the marketing funnel.
Do you use the internet when buying new products?
Do they research new vendors, and if so how do they read reviews? Do they ask their friends and family or, do they read reviews from previous customers?
How do you search for new products?
Do they use a typical search engine? Do they listen to recommendations from friends or family? Alternatively, do they look at sponsored ads on social media? Perhaps they use social media sites like Facebook, Instagram or Linked In as a search engine? Again, but knowing this information, you will be able to understand where your persona hangs out online and know how to target them.
Describe a recent purchase?
Think about something they would have bought recently. Did they consider that purchase, and if so, what was the evaluation process like? How did they make the decision? What was the most important factor in the buying process?
By answering these questions, you can anticipate the objections your projections will have, and you will be able to prepare for those during the sales process.
More from Zymplify's Blog
What kind of content should I be producing? A quick guide to Content Marketing BLOG POST
Content Marketing – is it worth your time and effort? GUIDE 
4 of the Scariest Content Marketing Myths and the Truth behind them BLOG POST
More about Zymplify 
The Development of Zymplify 
NEW LAUNCH: Zymplify 3.0