14 day free trial in 3 easy steps!



Here's a little more information about what the trial and what to expect

You can sign up for your trial here (no credit card details needed)

Activate your trial with your unique code (after signing up)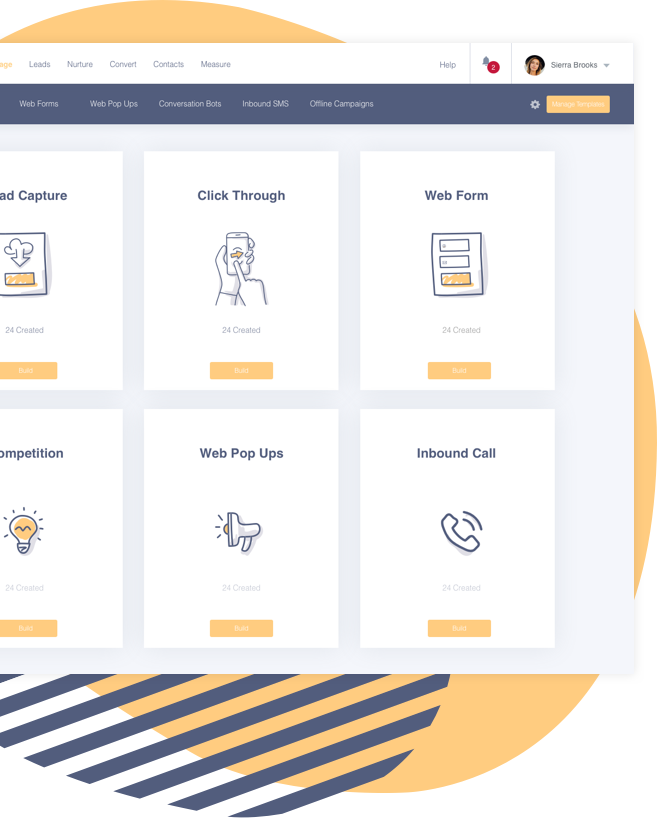 Do you love knowing what marketing activity is working, in real time?
We all love marketing analytics! We know you want to know exactly what campaigns are working, in real time. Using Zymplify you can manage all your activity in one place and view your marketing campaign analytics in real time.
Track all your marketing and sales activity with our in-depth analytics hub, without having to consolidate stats from multiple platforms. Attract more leads, engage with your clients and grow your business – all whilst proving ROI with our all-in-one software. Sell smarter and faster with our built-in intelligence.
Engage your customers with a flexible marketing solution that aligns to your strategy
Using Zymplify you can personalise and automate your email, mobile and web journeys for every customer at scale. Listen, engage, publish and analyse your social media activity and create one-to-one conversations like never before, all while leveraging your CRM data to securely power your paid advertising.
Automate and optimise your lead-generation and nurturing programmes through the prospect lifecycle. All launched and managed in one place. We scale with you as you grow!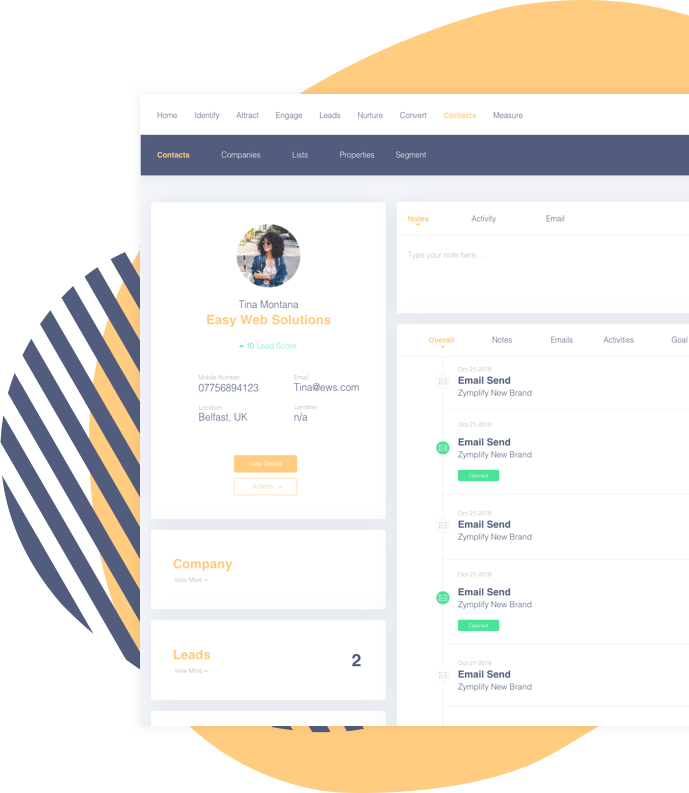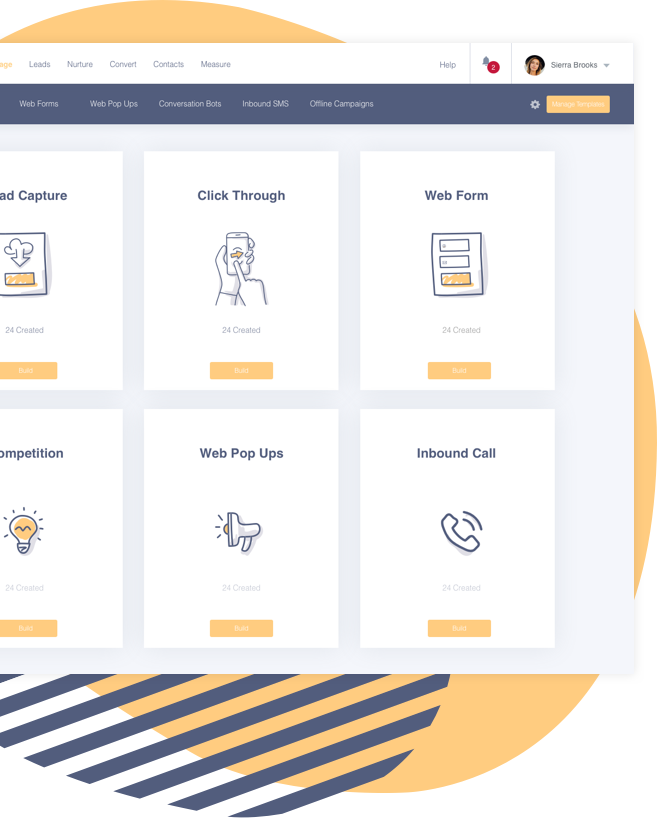 Get help from a digital marketing expert
Our customer success team is here to work with you to implement successful inbound marketing and sales strategies. We can help you generate more leads, increase revenue and improve your ROI.
Whether it be through content creation, graphic design or video animation, paid advertising, email marketing, brand development or management of your social media accounts. We are digital marketing experts – whatever you need, we can help.


We'll put you on the right path! Ask us about Zymplify products, pricing, implementation or anything else – we're always happy to talk. Our knowledgeable reps are standing by, ready to help.

We'd love to chat with you! Enter your detailsand we will call you back.

Try us today for free, for 14 days. After you fill in this form you'll receive a text from us with your confirmation code

Enter your confirmation code and that's it! You're on your way.